Description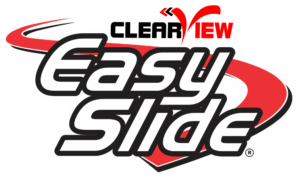 Clip-on Tray for ClearView EasySlide
Built to fit the Clearview Easy Slide ES100plus and the ES150plus
The Clearview Clip-on Tray is your easy way to instantly create a workable area. It's easy clip on/clip off design makes it a breeze to set up extra platform space. And the included smart branded carry bag means you always have a way to keep your Clearview Tray safe in your vehicle. The Clip-on tray can be stored underneath the Easy Slide. So ready whenever you need to use.
ClearView Clip-on Tray Features:
 Small (for Easy Slide ES100plus and ES150plus:  454mm (L) x 390mm (W),
 Large (for Easy Slide ES220plus)                          :   454mm (L) x 530mm (W)
Rated for 15 kg
Stainless steel inlay in the leg and stainless steel screws
Have a look at the Clearview Easy Slides here
You can only buy ClearView Accessories from authorized dealers.